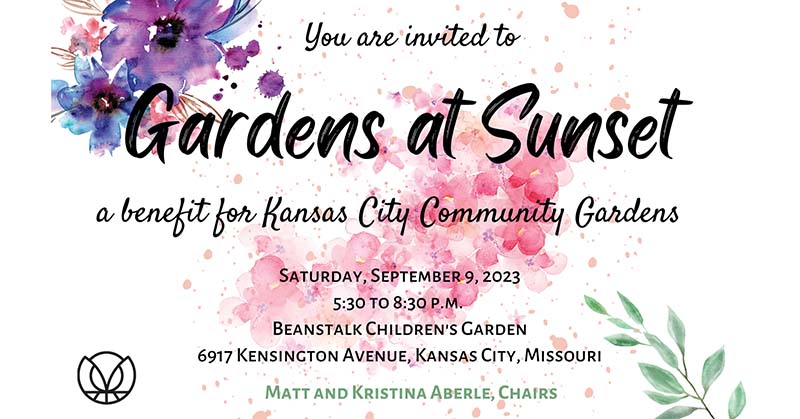 Join us for an enchanted evening in the beautiful Beanstalk Children's Garden. Guests will enjoy an elegant picnic dinner, unique shopping experiences (including a silent auction and mercantile), entertainment and an immersive tour of the gardens and orchards. Proceeds benefit KCCG's mission to inspire and empower low-income households, schools and community groups to grow their own vegetables and fruit.
Gardens at Sunset is sold out!
We look forward to seeing you in the garden!